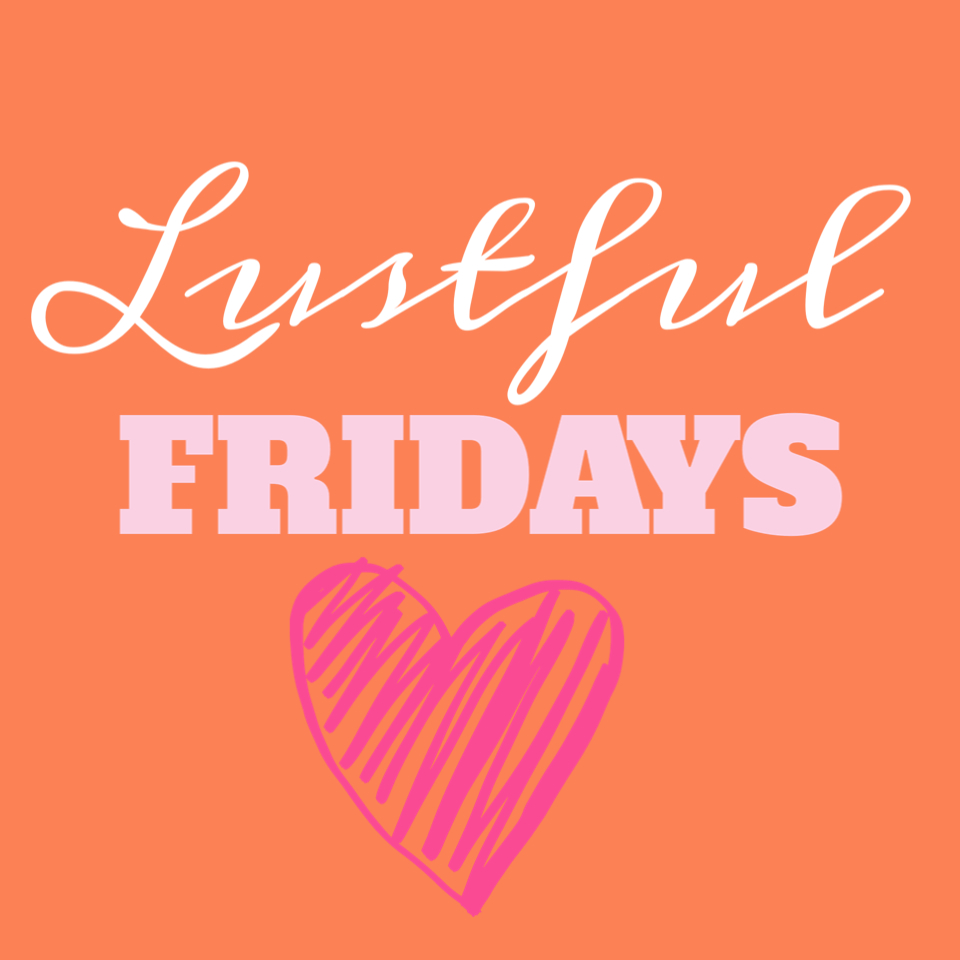 HAPPY FRIDAY EVERYONE! It's our chance to greet the weekend with a smile and take advantage of the (hopefully) long weekend with our friends and family! To anyone not US based I'm talking about Labor Day, Monday's holiday, which gives all of us Americans a day off to honor our hard work for the rest of the year. It started to try and break up a railroad strike over a hundred years ago, but I'm glad it's a national holiday that has stuck. It's also the holiday that signals the coming of Fall. In the past it meant no more wearing white, but that rule f**king sucks. Winter white is my f**king favorite. Anyways, let's check out some of my lusts for this week!
We have been doing our 30 days of fitness for virtually all of the month of August and I am starving. I cannot wait to get to September 4th and make myself some apple crisp full of brown sugar and butter. GET IN MY BELLY! And then also continue our health streak by keeping up with workouts and making better decisions about eating. I am just definitely having a beer and some apple crisp first :)
Speaking of alcohol, I am in love with all the cool bar carts I have been seeing on Pinterest lately. Once we get our whole living room situation figured out (i.e. picking out a couch), I am definitely making one of these guys. I feel like we will be hosting a lot of football related get-togethers so having a stocked bar wouldn't be a bad idea!
My office/closet/guest bedroom is coming along nicely. I have two days to finish getting it set up before it is the end of August so we are in the trenches right now! Pushing through to success! Since I am getting rid of my desk with drawers and instead putting a table with a bookcase I want to invest in some cute storage pieces to make my office more boutique-y. I love the ones in this photo as inspiration. Look for a picture of the office all set up and ready to roll next week!
I hate the idea of giving up white and florals for Fall. Therefore, I am just not doing it. This is some outfit inspo that I will be putting to good use next week. I love finding good idea on Pinterest and making them my own. You can follow my Pinterest here, if you want some inspo of your own.
The last thing in the world I need is a new pair of shoes, but these are just too beautiful to not want!!!! Why do I love straps and laces so much? No idea! But I'll keep these here to remind me when I do need shoes for something that these babies are it!!!
Alright y'all, what do you thinks of my lusts for the week? Are you wanting anything right now that is amazing? Have a great weekend!
Much Love,
Lindsey