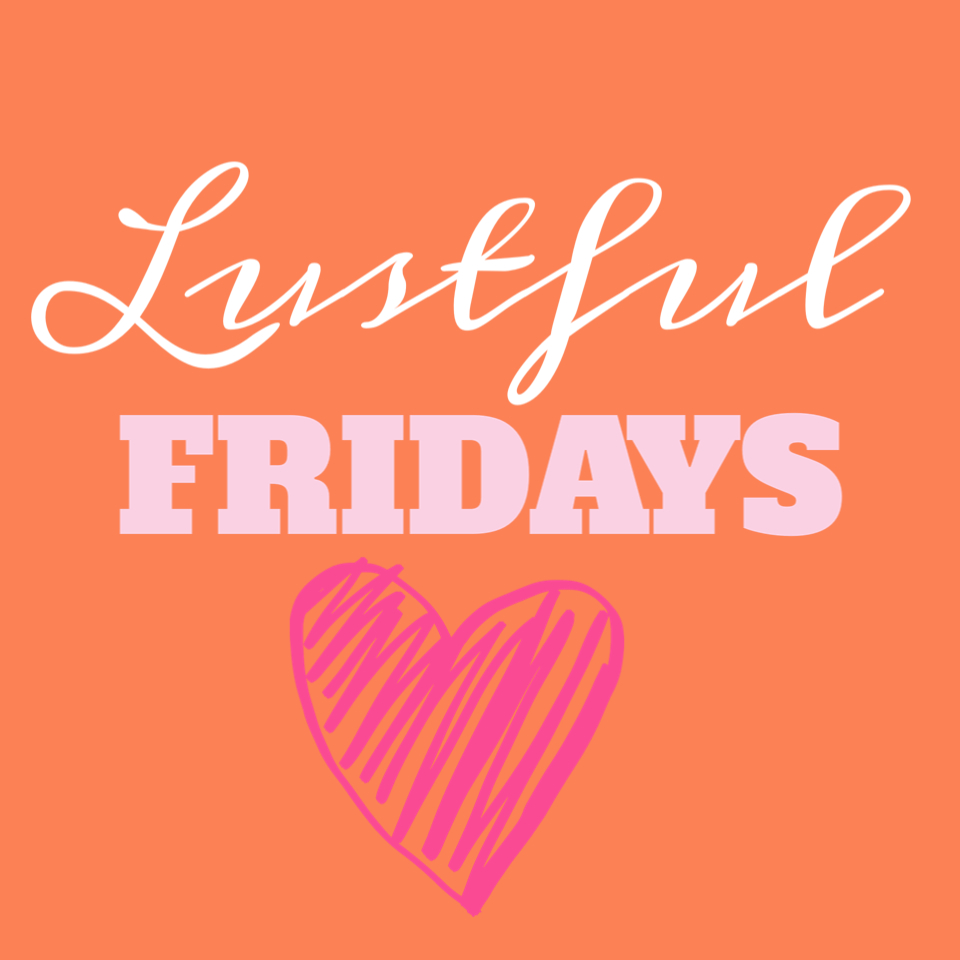 Helllllooooo everyone and happy Lustful Friday! Here we are again, discussing my favorite things I found and am totally in need of for this week! I love watching the evolution of these posts and how I eventually bite the bullet and actually go out into the real world and get the things that I've lusted over. Just this past week I finally got my first pair of designer shoes, some rockstuds that made their initial appearance in Lustful Fridays #2. You can also see them in action for the first time in Our Trip to Seattle Day #2. I won't say they'll be my last splurge, but I much rather enjoy searching for a bargain. With that in mind, let's move into my lusts from this week!
I love the geometric cut of this skort. I still think this will be really fun this fall in a dark olive color or black. I am very into structure in my style. I like some boho, flowy things, but I just think the structured pieces are much more flattering on a wider variety of people. I am happy to see this style stick around!
Another style favorite is the high neck. I cannot stress enough how flattering I believe this neckline to be on essentially everyone. It shows off shoulders and minimizes concentration on the bust. Therefore, keeping it classy, while still showing some skin. Now, this bikini by Ola Feroz, is a little bit of an exception to the classiness because there are some serious cutouts. However, I love them. And this color!!! I am an olive toned girl who loves to wear olive toned clothing. The highneck in multiple variations will definitely be showing up in my swim for this next season.
I am seriously getting down to business with my Goal for August! Since my closet will also continue to double as my office space, I want it to be a very chic little area. It will be where I find my zen, creativity and happiness. So, I need to make it cute, right? I have already ordered a white drafting table for myself so I can ditch my old clunky desk. And I also got a new white bookcase since I'm losing the drawer space with a table. Danny is very concerned about the loss of drawers, but he just doesn't get my vision yet! It will come in time. We'll get him on our side soon enough! I also want to freshen up this space with some new white paint on my floorboards and in the actual closet, and I also got a new door with gold hardware to brighten up the place a bit. I am very excited to see this space come to life!
Anyone who knows me, has heard about my near obsession with Mara Hoffman. So it's obvious my closet/office would not be complete without this Mara Hoffman for Anthropologie chair in a corner lounge area. This little diddy would set me back a pretty penny though and considering I want to take September to re-do our kitchen, this chair will have to be my inspiration piece. Or to me, better known as the "If I Win the Lottery Piece".
Finally, I am starting to see the change of seasons in fashion. I definitely don't see it when I walk outside my door in Florida because it so freakin' hot I could die, but I am still starting to get that Fall itch. For anyone not in the know, the Fall itch is what girls start to feel around August that includes yearnings for Starbucks Pumpkin Spice Lattes, wearing a scarf, and figuring out how to make boots work with any outfit. In Florida, we usually see our first chilly day in January so I have a while to get my Fall wardrobe together, which is probably why I always put off buying a trench coat. I am obsessed with the look and have been wanting one for years, but just never pulled the trigger. Danny always make fun of me because I want the "Mercedes" of everything. Like when we bought a vacuum, I wanted a Dyson. Or when we went couch hunting, I started at Pottery Barn. The trench is no different because I am holding out for a Burberry. Perhaps it will be my next little splurge!
Alright y'all. See you soon! Much Love,
Lindsey